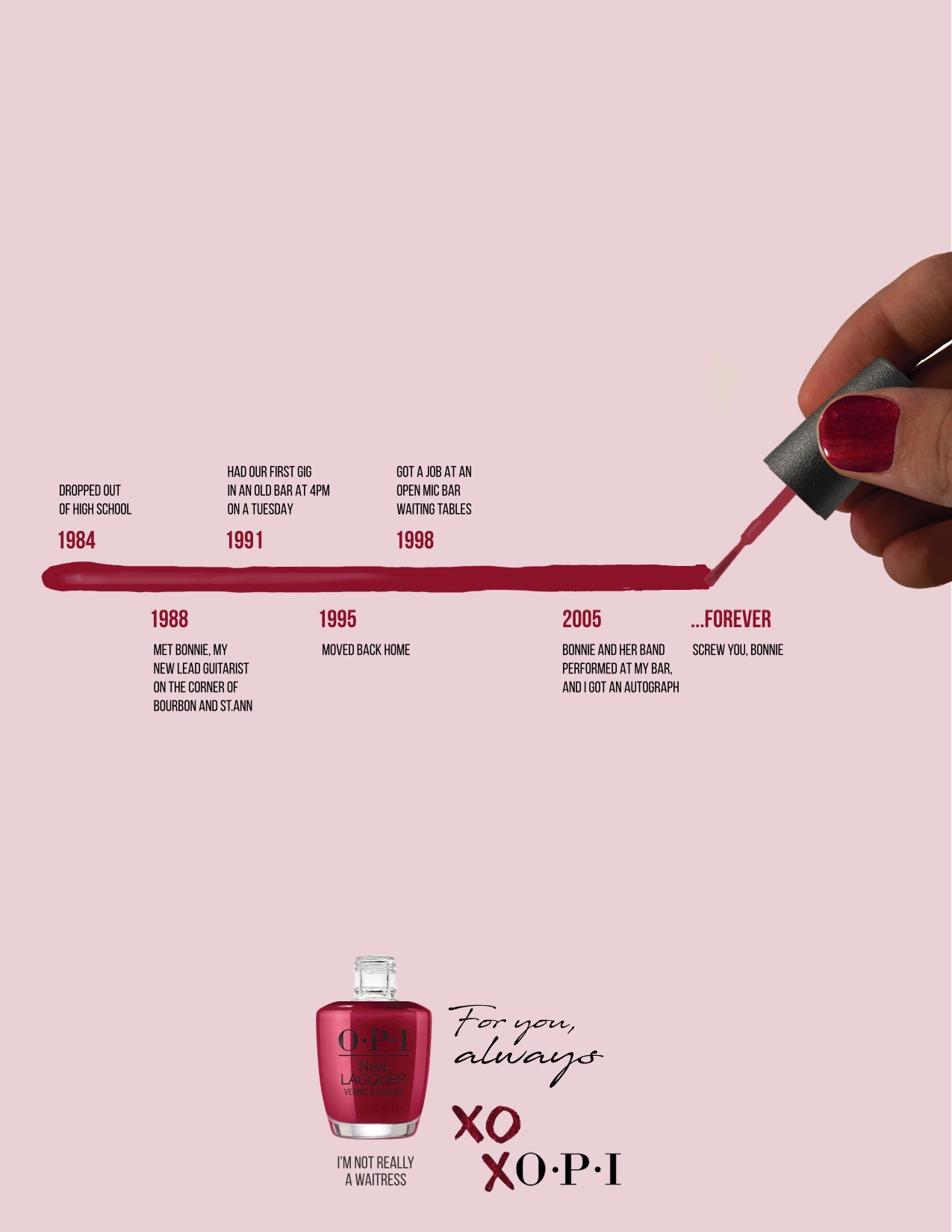 PRINT
If you've ever seen a nail polish ad in a magazine, it was probably just like a hand with a spider on it. We wanted to say more than just "look how cool my hands look when I'm wearing nail polish." OPI is a brand that has been around for a while. When you think nail polish, you think OPI. We wanted to highlight this by showing and saying that OPI has been there "for you, always."
SOCIAL
OPI is there "for you, always" no matter which phase you're going through. They have a variety of shades that reflect whichever "you" you choose to be.
OPI AMBULANCE
Our OPI Ambulance will travel the country visiting women's hospitals, leaving behind a "first aid kit" stocked with a mini OPI bottle and other nailcare necessities.
DIRECT MAILER
To spice up these direct mailers, we made it to where you can slide the caps off and see how the polish looks on your hand.